With WindTalker™, information is
secured
within the native format,
delivered
on your terms, and is
independent
of device.
WindTalker's patent pending security framework creates Self-Protecting Data™ that allows cradle-to-grave protection of the information itself. Documents, images, videos, text messages, emails and voice communications can all be customized for distribution
on a "need-to-know basis" for any number of users.
WindTalker operates on any device, any place, and on any network.
The What
What is WindTalker?
more
The How
How does WindTalker do it?
more
The who
Who can benefit from this?
more
The use
How to use in your environment.
more
Featured Apps
Secured Chat
THE OLD WAY:  All messages, in a chat conversation, are encrypted using the same key.

THE NEW WAY: Individual messages are assigned different encryption keys based on the intended audience's role.
WT Chat™
Whole File Encryption
and Management
THE OLD WAY: Traditional encryption programs only allow you to apply access protection to a single viewing type.

THE NEW WAY: WindTalker for Windows allows you to encrypt an entire file and assign which audiences are approved to view the file.
WT for Windows™
More on Applications
Sub-File Encryption for
Microsoft Word®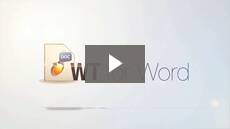 Use a Scalpel and not a Machete
THE OLD WAY: Create multiple versions of a document based on the viewers' authorized clearance level, creating version control issues.
THE NEW WAY: The individual elements inside the document are protected and viewable only by the authorized audiences.
WT for Word™